Following a petition launched by the Snow Leopard Trust and signed by more than 33,000 people, the trend-setting online marketplace Etsy.com steps up for wildlife and explicitly bans listings containing parts of endangered animals from their site.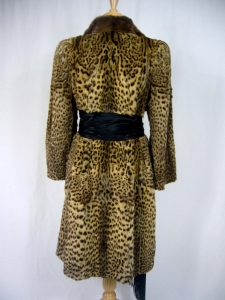 The Snow Leopard Trust is happy that the trend-setting marketplace for handmade and vintage goods Etsy.com has adopted new policies designed to stop the trade in products made with parts of endangered animals in their marketplace. These new policies, announced today on the Etsy News Blog, meet the demands of more than 33,000 wildlife supporters who had signed an online petition launched by the Snow Leopard Trust. "We're very glad that Etsy is stepping up for wildlife", says Brad Rutherford, the Snow Leopard Trust's Executive Director. "It's great to see the company live up to their billing as a mindful and humane business."
Illegal Trade at an All-Time High
According to a report published in 2011 by Washington-based lobby group Global Financial Integrity, illegal wildlife trade has reached an all-time high of up to $10 billion total annual revenue; threatening to overturn decades of conservation gains. For endangered species to survive, this trade has to be stopped.
As they are vast and difficult to monitor, online marketplaces have long been abused as venues for endangered animal products to be sold. Conservation activists have successfully convinced leading platforms like eBay and Amazon to protect themselves and their communities from this illicit trade by explicitly banning any product made with parts of endangered animals – including "vintage items" – from their sites.
Source: www.snowleopard.org