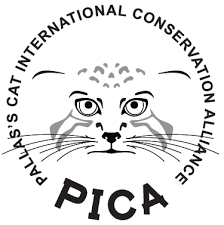 The Pallas's Cat International Conservation Alliance (PICA) is a new conservation and research project initiated by Nordens Ark Zoo, the Royal Zoological Society of Scotland, and Snow Leopard Trust. It is supported by Fondation Segré as a three-year effort that started in March 2016. The mission of PICA is to increase global awareness about Pallas's cats and build on knowledge of their natural history and threats. Captive populations within accredited zoos will also be bolstered to aid in spreading education about the cats while communicating updates from field projects to the general public. An increased captive population will also help to strengthen the genetic integrity of the species.
One of the key objectives of the project is to create a global conservation action plan that will be drafted at a final workshop. As well as funding and hosting the workshop, and as a means of having a skilled and diverse attendance, PICA will pay for travel and accommodation for up to 15 attendees.
What Do They Want To Do?
Increase the knowledge on the threats and conservation status of Pallas's Cats by creating a standardised survey that can be used across range countries. Existing support from the Snow Leopard Trust and the Pallas's Cat Working Group will provide opportunities to conduct these surveys across several range countries but it is the aim to have all Pallas's Cat researchers participate.
Improve and update knowledge on the distribution of Pallas's cats by collaborating with existing organizations and networks that perform camera-trapping throughout the potential distribution of the species. By using shared data for presence versus absence we aim to provide new information to create updated existing distribution maps.
Increase knowledge on the basic ecology of the species by conducting field work and research in the Tost Mountains, Mongolia.
Raise awareness of Pallas's Cats globally and within range countries by various media campaigns and by developing educational material to be distributed across range countries.
Develop the first-ever global conservation plan with various stakeholders and experts that will be invited to participate in the workshop where the conservation plan will be drafted.
To learn more about these captivating little cats, see our Pallas's Cat fact sheet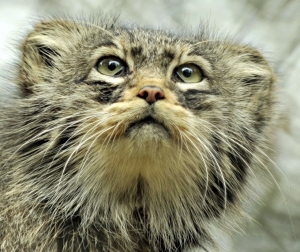 Through an agreement with the Snow Leopard Trust, ISEC Canada has committed to funding their costs of travel, field staff, food, accommodations, and equipment and supplies for the Pallas's Cat work in each year of the study, starting in 2016. These charges are not covered by the Fondation Ensemble grant.
For more information on the project, see their website at PallasCats.org