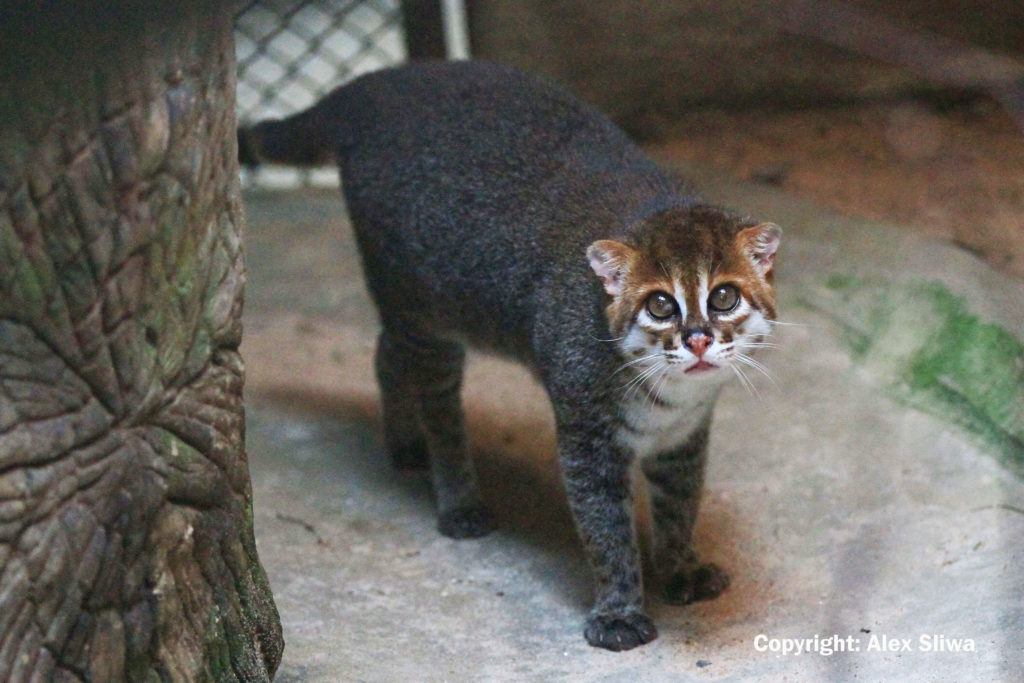 Very little information is available on the Flat-headed Cat's ecology and behaviour. It is believed to be a solitary, nocturnal and crepuscular animal. All observations of individuals were made at night or in the early morning. Most sightings have been of them walking on riverbanks. The Flat-headed Cat has also been observed swimming across rivers. Similar to other cats it sprays urine marks, but does so unlike any other cat: it walks forward in a crouching position leaving a trail on the ground.
Stay tuned for more information on this elusive feline!
Have you ever seen a Flat-headed Cat, either in captivity or in the wild? Please comment below and tell us your experience!