We've just received an update from Beryl Wilson, Project Manager of the BFCWG – they've captured the first black-footed cat of the trip! 
Researchers are currently in the field in South Africa changing radio-collars and searching for uncollared cats. The information from these tiny collars gives researchers huge amounts of data on the daily lives of the black-footed cats.
Hundreds of kilograms of equipment, a 2 ton truck and 7 people and all for several tiny 1-2 kg cats! From a cold and rainy De Aar study site!

The team tracking Stan on foot in a Karoo landscape.  He was successfully captured and his tracking collar replaced.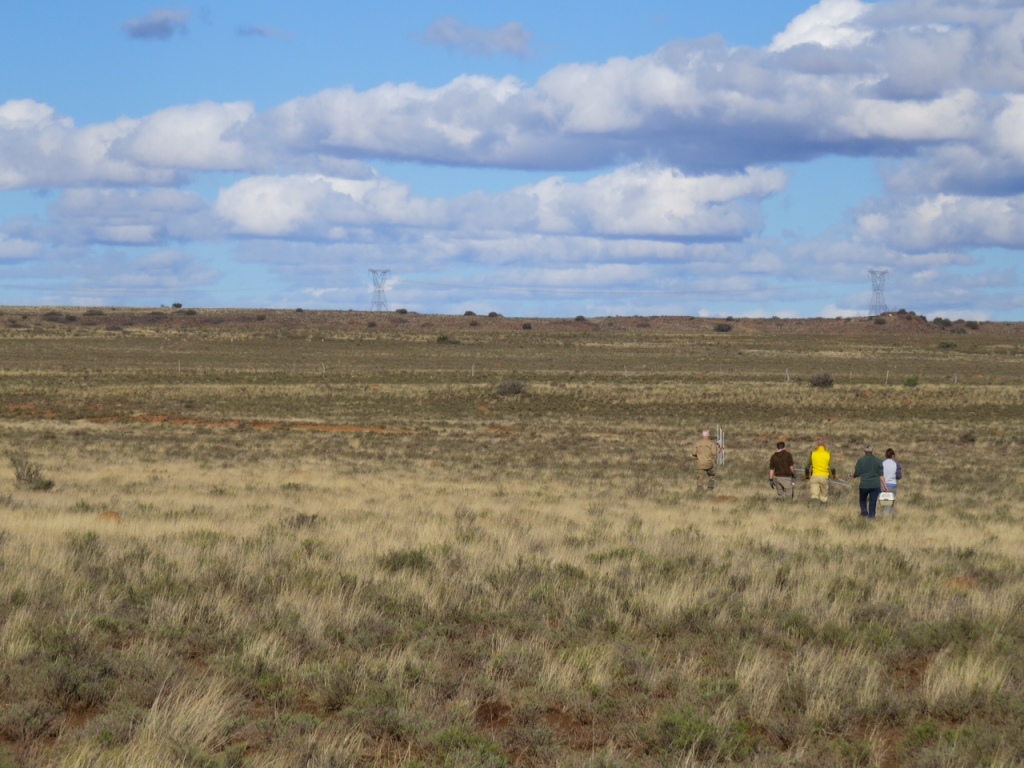 Group photo after catching the first cat of the trip.  Stan was collared for the first time in Nov 2013.  Following heavy rains over the past few days, he was resting above ground.  After a short chase on foot in the late afternoon, he was recovered from a shallow den and his collar replaced.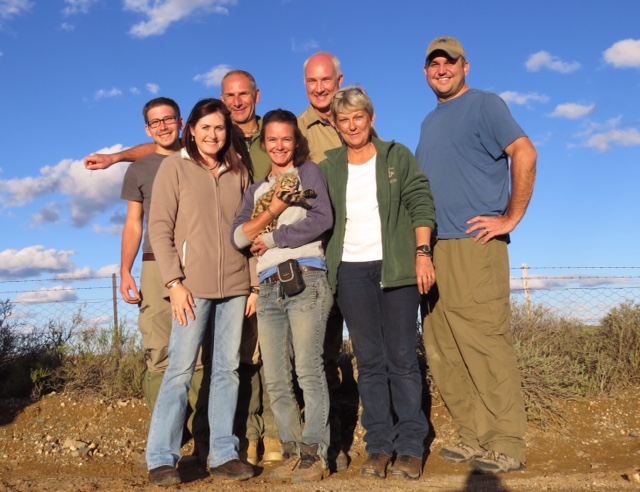 Dr. Alex Sliwa fitting Stan's new collar.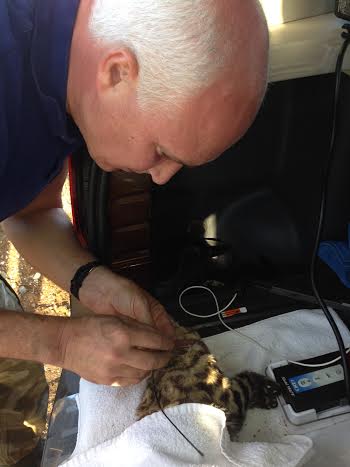 This is your chance to help us make a difference for these smallest of wild cats, and we ask for your support. Even if you're not in a position to make a donation, please help us spread the word. Tell your friends, tell your family, share it on your social media, shout it from the rooftops, hire a skywriter… OK maybe not the last one, but you get the idea. Pass it on, and encourage your friends to do the same!
Please share this campaign and let everyone know you stand as a voice for the smallest of wild cats. Together, we CAN make a difference!