These Pampas cat videos were captured by camera traps set in two different wetlands of the Sechura desert in northwestern Perú. They are part of a research project by Alvaro Garcia Olaechea and Cindy Hurtado, entitled "Human-small cat conflict and distribution of the Pampas cat Leopardus colocolo in northwestern Peru and southwestern Ecuador".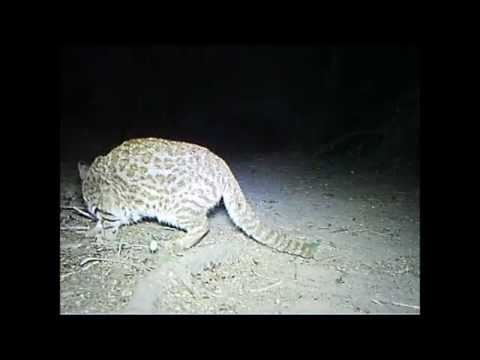 For more information about the project go to Species Conservation.org.
Thank you Alvaro for keeping us updated!
Read more about the Pampas Cat on our fact sheet.