By Sebastian Kennerknecht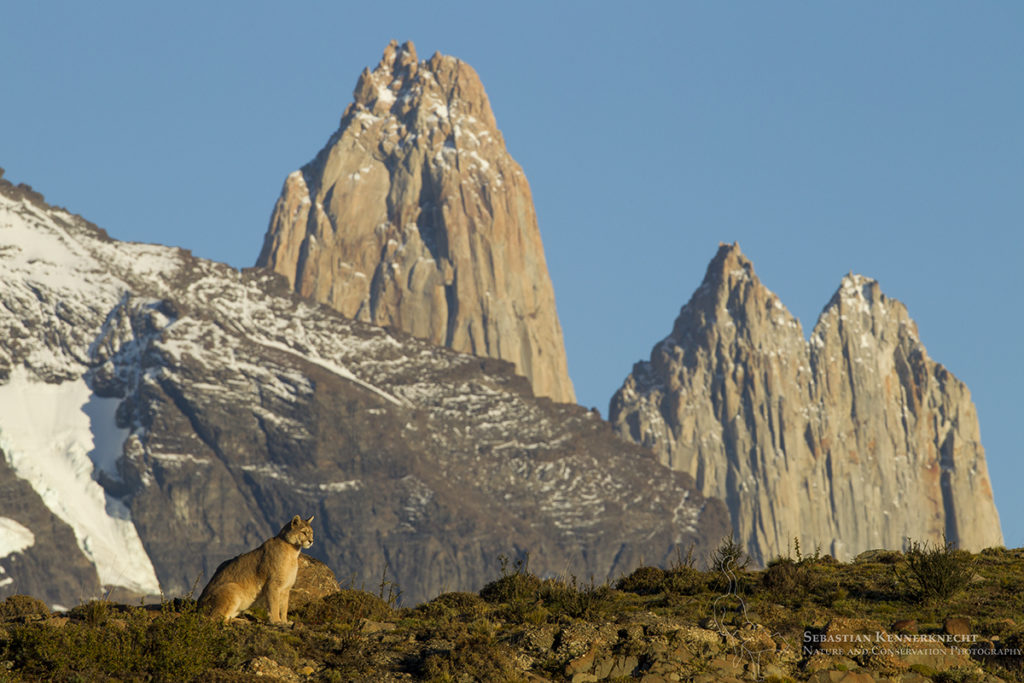 Until recently, it was virtually impossible to reliably see and photograph a wild puma. That has all changed in the last five to ten years. I just returned from an eight-day trip to southern Chile, where I had the privilege of seeing twelve different pumas, some as close as ten yards (nine meters) away from me.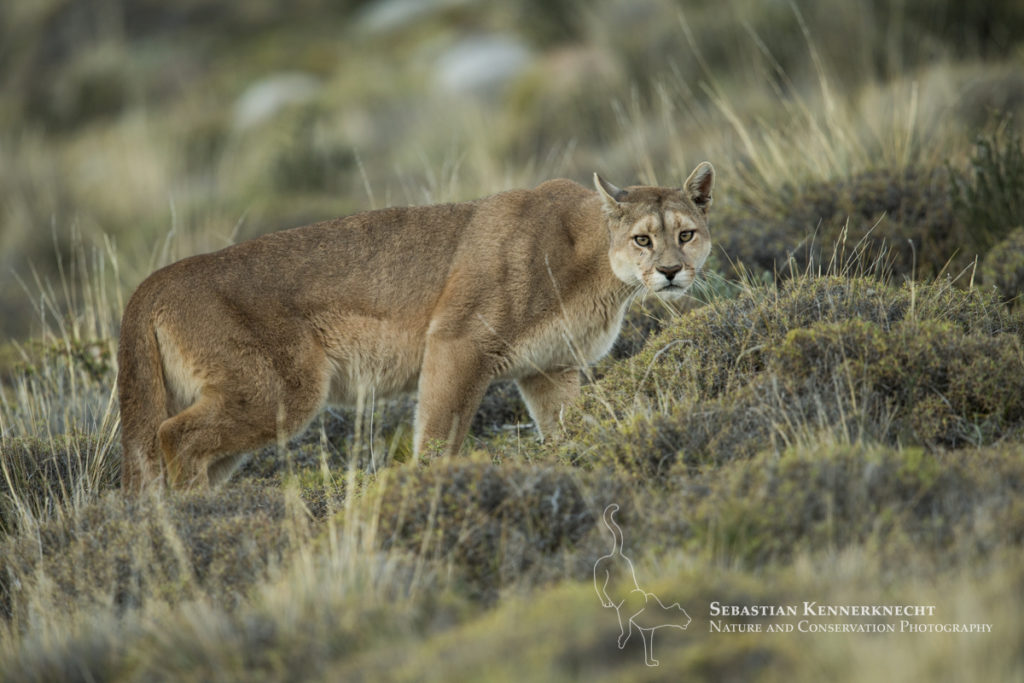 Until last fall, I lived in central California for over twenty years. Pumas — also called mountain lions, cougars, catamounts, shadow cats, among many other names — live there as well. Yet in all my time actively looking for these elusive cats I never even glimpsed the tail end of one. It required traveling halfway around the world to fulfill a lifelong dream of seeing one of these cats freely walk on this earth.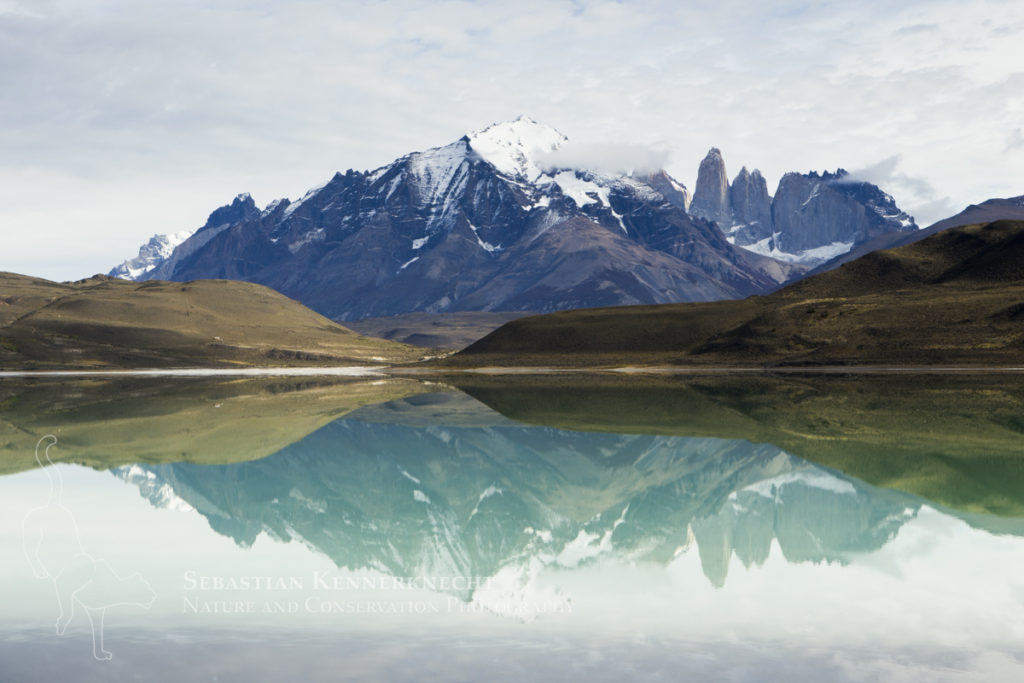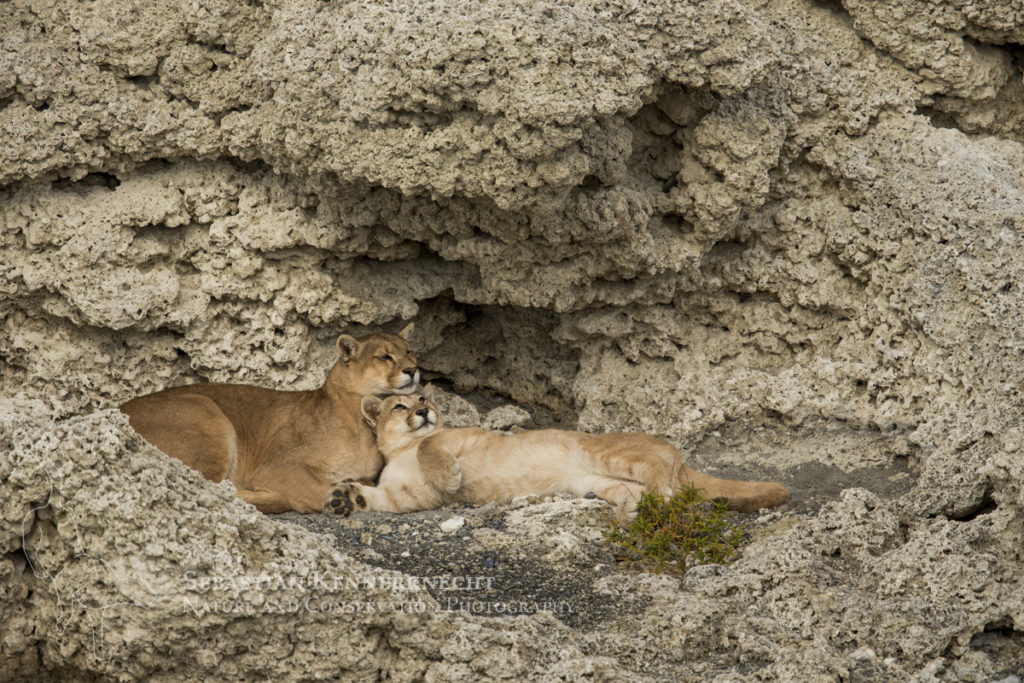 The reason for this is simple, conservation. Torres del Paine National Park and the adjacent 6,662 ha Laguna Amarga Ranch provide a large area where pumas are not persecuted. This has led to about fifteen individual animals not being afraid of people. Those same animals are the ones featured in my images, and everyone else who has traveled to most southern part of Chilean Patagonia.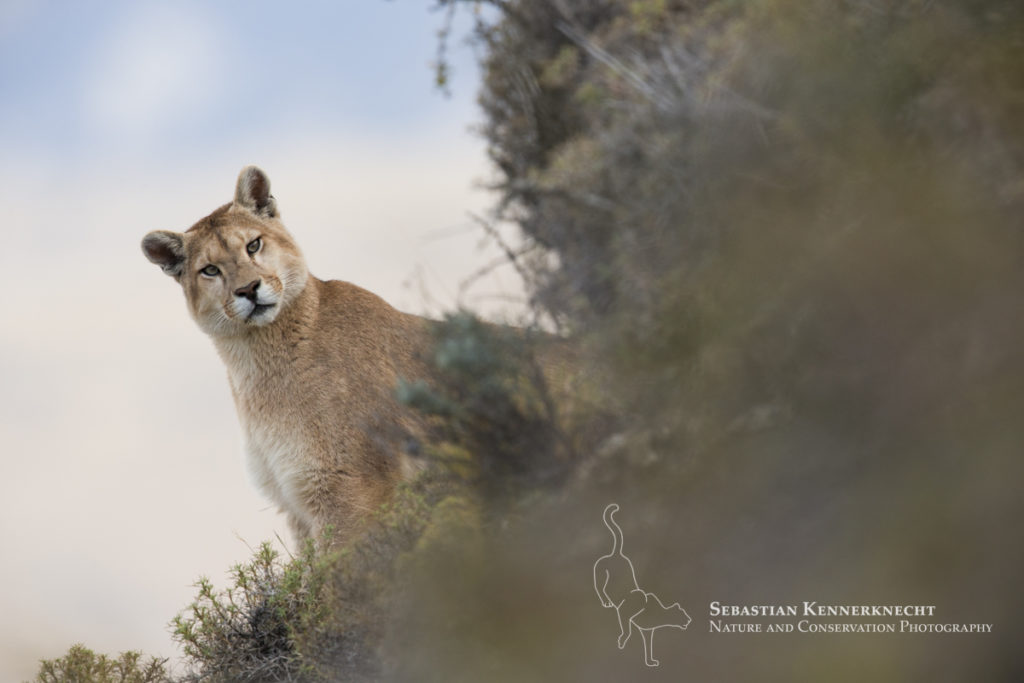 This was a once in a lifetime experience for me, but being a conservation photographer focused on wild felids, it's important to look at the bigger picture. During interviews conducted in 2005-2006 Anna Kusler and her colleagues determined that 86% of ranchers surrounding Torres del Paine National Park had a negative perception of pumas, due to pumas predating on their domestic sheep. Additionally, 100% of the interviewees had a negative perception of guanacos, the pumas principal prey, due to their perceived competition with sheep for grass. This outlook does not bode well for any of the wildlife surrounding the park.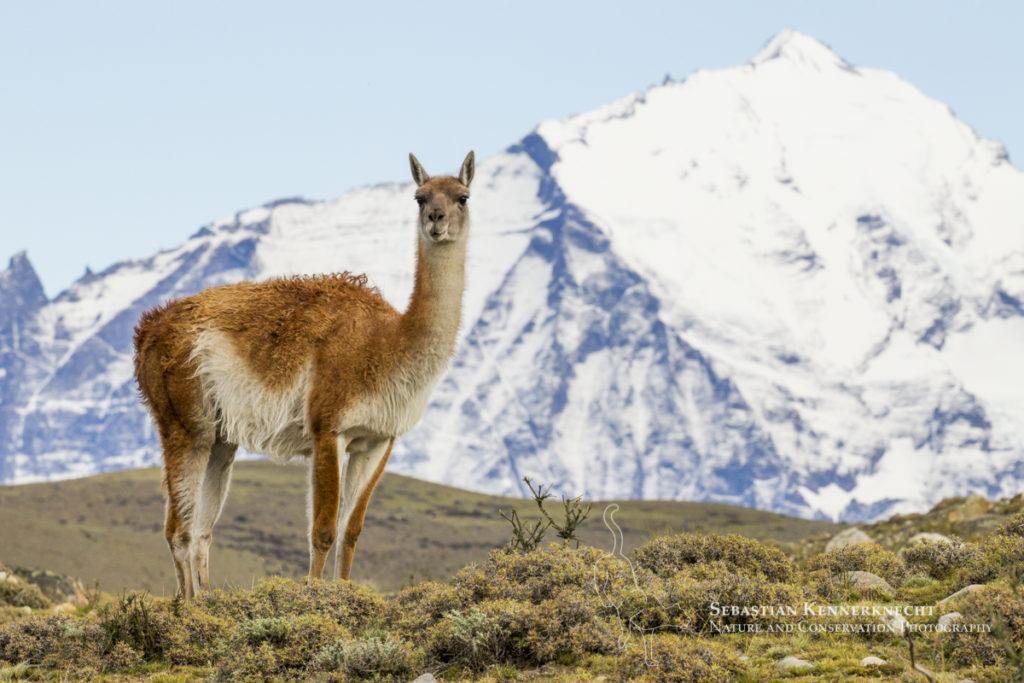 As Kusler's paper suggests, there are a few options to create a system that allows for more co-existence between the human population and the local wildlife. This includes using livestock guarding dogs, corralling sheep at night, and of course eco-tourism. The owners of the aforementioned Laguna Amarga Ranch switched from sheep husbandry to puma ecotourism after a harsh winter storm killed many of their animals in 1995. They never looked back. During my trip, there were four different tour companies using their land to reliably see and photograph pumas. The densities of pumas were so high in the area, we almost always had the pumas to ourselves. From a purely economic standpoint, an alive puma was worth more than a dead one. From an emotional standpoint, seeing these animals in the wild are moments I will never forget. I am excited by the idea that this change of thought will happen in the United States as well, sooner than later.
Kusler A., Sarno R., Volkart N., Elbroch M., Grigione M. 2017. Local perceptions of puma-livestock conflict surrounding Torres Del Paine NP, Chile. Cat News 65, 13-16, 2017.