By Justin Taus
While these may sound like words of wisdom from a mafia movie, they are actually the three steps of a process known as the 3-S treatment and describe the deadly fate of many species of wildlife in rural areas throughout the Americas.
There are a variety of reasons why people resort to the 3-S treatment, including retaliation against an animal that is preying on livestock, or that the presence of an animal classified as endangered restricts a property owner's land usage. The failure of authorities to consistently respond to people's demands for assistance in dealing with wildlife conflicts – as well as some countries' lax enforcement of wildlife protection laws – only serve to amplify the problem.
One certain poultry-targeting ocelot's life was recently spared in Ecuador, however, thanks to a combined effort on behalf of the Ministry of Environment, a busy rescue and rehabilitation centre called Merazonia, and a farmer who opted for capture and relocation rather than the 3-S treatment. Pending a positive health assessment by Merazonia's on-site veterinarian, the spotted wild cat would get another chance at life in the wild, not unlike dozens of other animals released by the centre every year.
Founded in 2004, Merazonia's 250-acre property is located near the village of Mera – one of the gateways to Ecuador's Oriente region – where the Andean foothills and lush cloud forests progressively give way to the rainforests of the lowland Amazon basin.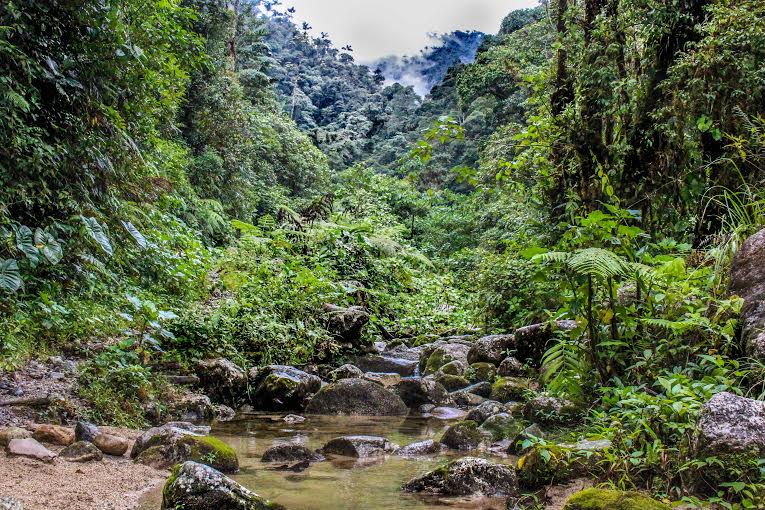 The centre primarily caters to various species of primates, parrots and other mammals. However, it also assists in collecting data on the region's cat populations and contributes to their conservation in a variety of ways. In 2015, the centre made national news after it managed to capture images of a rare black melanistic jaguar on one its trap cameras on two different occasions. The same camera, located on a trail through dense forest on the centre's property, has also photographed other jaguars, pumas, oncillas, jaguarundis, margays and ocelots.
The majority of animals brought to Merazonia are rescues from the illegal wildlife trade, as is the case with an adult puma named Pangui who arrived at the centre in 2011. Extremely emaciated, the puma was one of 30 animals confiscated from a hostel in the Andean highlands where it was kept in a small cage as a tourist attraction. Although the centre initially aimed to release Pangui, it became clear that she was just too domesticated to survive in the wild. It is for this reason that she, like a number of other animals at Merazonia, will live out the rest of their lives in the centre's large enclosures that are designed to resemble their natural habitats.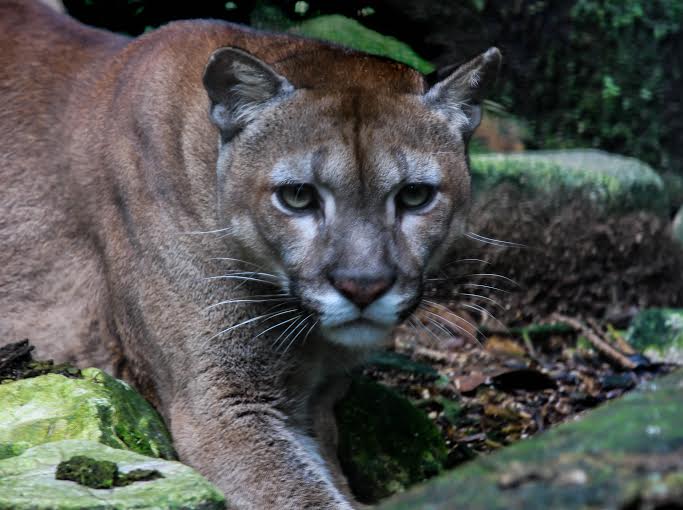 Nevertheless, like every true rehabilitation centre, their primary focus is to reintegrate animals back to their forest homes whenever possible. Since its inception, Merazonia has released tens of dozens of animals including primates, reptiles, and cats like oncillas, margays and ocelots.
The story of the ocelot patiently awaiting release, however, is particularly inspiring to Frank Weijand, co-founder of Merazonia, who says it is but one of many positive signs of shifting attitudes in local communities in regards to wildlife conservation. Although he recognizes that some people still resort to the 3-S treatment (which makes it difficult to accurately asses the amount of wildlife being killed), it is increasingly common for people to contact Merazonia to ask for assistance in catching and relocating cats spotted near their neighbourhoods, Weijand says. People have also been more inclined to denounce cases of wild animals being illegally held captive as pets and to report injured animals that are found near roads, he adds.
The fact that cats are being increasingly relocated as opposed to killed is due to the hard work of various conservation NGO's operating in the field combined with an increase in educational television programs that slowly change the way people see and treat wildlife, says Dr. Rafael Hoogesteijn, Jaguar Program special advisor for Panthera, a worldwide wild cat conservation organization.
Nevertheless, the IUCN's Red List of Threatened Species still mentions retaliatory killing due to depredation of poultry as one of the major threats to ocelots' declining populations, along with habitat loss and fragmentation and the illegal trade of pets and pelts.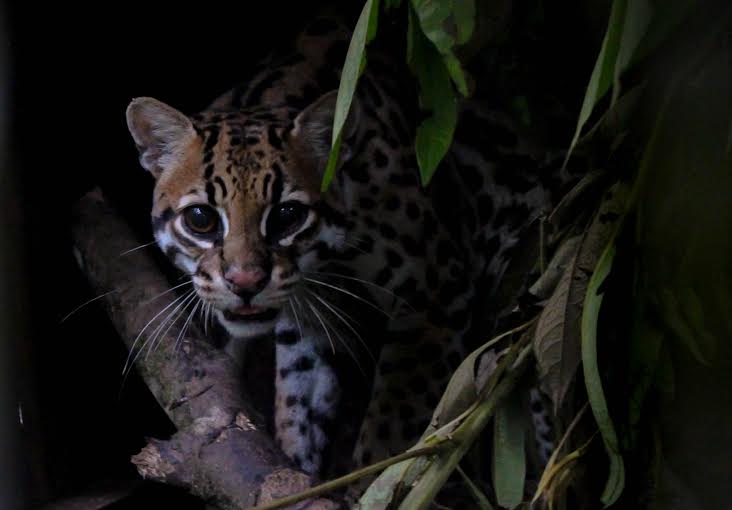 To promote human-wildlife conflict management practices, Panthera runs workshops for ranchers and cattlemen throughout Latin America, and have launched strategy-testing pilot projects on farms in Costa Rica, Belize, Columbia and Brazil. These workshops have been successful in providing communities with low-cost strategies that help prevent predation in the first place. Being proactive, and constantly developing and improving case-specific strategies eliminates the need for people to resort to the dated solution of killing cats or totally eliminating "problem species", as is still common practice in certain regions of the United States, Argentina and Chile, Hoogesteijn says.
Furthermore, shooting at cats may only worsen livestock predation issues, as Panthera's studies have found that a high number of "problem cats" had been previously injured by gunshot, causing them to rely on domesticated prey which is much easier to catch and kill, he adds.
In addition to education and outreach programs, an effective feline conservation strategy must also include the establishment of protected areas of adequate size, an increase in monitoring and enforcement of wildlife protection laws, and the need for ranchers to be able to profit from implementing conservation measures on their lands through reward systems, according to Panthera's Anti-Predation Strategies for Cattle Ranching in Latin America: A Guide. However, Ecuador is one of only three countries throughout the ocelot's entire range in which they are not protected, according to the IUCN's Species Survival Commission Cat Specialist Group. This makes the prospects of such a conservation strategy being enacted in the country seem particularly troublesome.
Eventually, the Ministry of Environment completed its paperwork and gave the green light for the ocelot's relocation in late January 2016. After a quick inspection in the clinic, a team of three Merazonia coordinators set out for the chosen relocation site, Llanganates National Park – a location known to hold healthy populations of cats.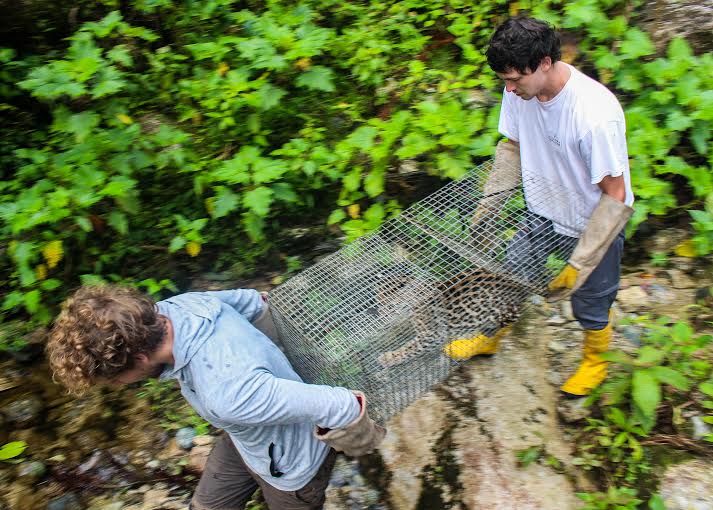 Once on site, the team started their journey into the jungle accompanied by members of the ministry. Coordinators Thomas Ottenhoff, Jason Howard and Jeni Taylor took turns carrying the cat in pairs, aided by a long pole to which the transport cage was attached. After 45 minutes, they encountered a major obstacle – the turbid waters of a fast-flowing river.
It wasn't until they were half way through the river that they realized the gravity of the situation, as they suddenly stepped into a frigid, waist-deep pool. As the strong current pushed against them they struggled to hold the cage high in the air to avoid submerging the cat as they fought to regain their balance. To make matters worse, the cat had begun to stress, causing her to repeatedly claw at Ottenhoff's hands, which were just out of reach.
Once on firm ground on the opposing bank, the cat promptly relaxed as it actively sniffed out its new surroundings. Soon after, upon a high ridge, the team opened the cage door and quietly backed off. After a minute or two, the ocelot calmly exited, and within seconds had vanished into the dark forest. Ecstatic, the team gave each other a high-five and stood there for a minute, not speaking, just smiling.
"It was so cool," Taylor recalls of the moment every wildlife rehabilitator dreams of, "you can't top that feeling of watching such a beautiful animal go back to where it belongs."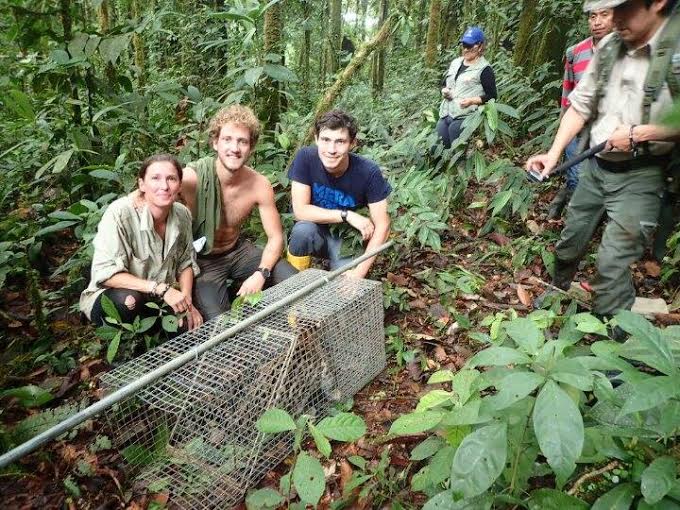 Author Justin Taus can be reached on Twitter @JustinTaus and his Instagram contact is justintaus