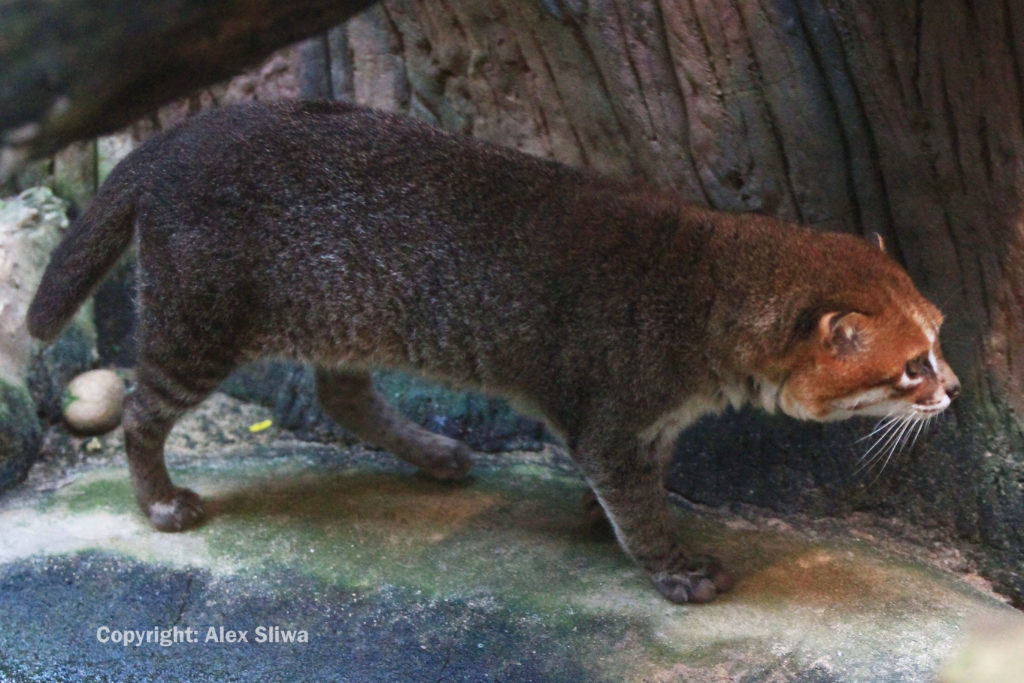 About the size of a domestic cat, the Flat-headed cat has an elongated body, short legs with small, rounded paws, and a short tail. The coat is thick, soft and long, reddish brown on top of the head and dark brown on the body, with a fine speckling of grey and buff on the tips. The muzzle, chin and cheeks are white, with short, white stripes at the inner edge and along the lower margins of eyes, and two dark streaks on each cheek. A yellow line runs up from each eye to near the ear. Large, brown eyes are set closely together, and short, rounded ears are set well down the sides of the head. The legs are short and can have some indistinct horizontal markings. The short tail is thickly furred, reddish brown above and yellowish underneath.
Stay tuned for more information on this elusive feline!
Have you ever seen a Flat-headed Cat, either in captivity or in the wild? Please comment below and tell us your experience!